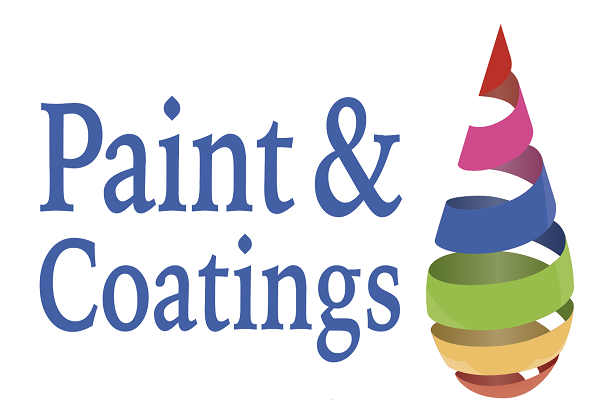 Asia-Pacific Paints & Coating Market has valued at USD 71.43 Billion in 2022 and is anticipated to project robust growth in the forecast period with a CAGR of 7.45% through 2028.  Asia-Pacific paints and coating market is anticipated to grow at a steady pace in the forecast period, 2024–2028 as the construction sector in the Asia-Pacific region is the largest in the world. The Asia-Pacific construction market was estimated to be valued at USD 6747.05 billion in 2021.
Paints and coatings are thin layers of material applied on top of a surface to protect, decorate, or add functionality. Paints are used for decorative purposes to add color and texture, while coatings are typically used to improve the durability and performance of a surface. Examples of coatings can include anti-corrosion, anti-fouling, anti-slip, flame retardant, and reflective coatings. The terms paints and coatings are primarily used interchangeably, yet paints are mainly used for aesthetics.Nowadays, paint manufacturers are producing different types of paints with specific properties like protecting the surface from rain and solar radiation and increasing surface durability. Paints and coatings are used for protection and enhancing the look of buildings. They generally protect surfaces from external and environmental elements, such as sunlight, acid rain, UV (Ultraviolet) exposure, and corrosion.
Growing Construction Sector in the Asia-Pacific Region
The increasing existence of foreign corporations in the Asia-Pacific region has created a demand for the construction of new offices, buildings, and production houses. Thereby, pushing the growth of the construction sector in the region. With the growing demand from technology, ecommerce companies, and banking-financial services, office space requirements are significantly rising, resulting in the construction of new offices in the region. For example, the demand for construction in the Asia-Pacific countries is growing due to high GDP and largest population. Download FREE Sample Report @ https://www.techsciresearch.com/sample-report.aspx?cid=15635    According to the National Bureau of Statistics of China, the output value of the construction works in the country accounted for CNY 25.92 trillion (USD 3640000 Million) in 2021, compared to CNY 23.27 (USD 3270000 Million) trillion in 2020, thus, enhancing the demand for the paints & coating market. Additionally, China is one of the leading countries moving towards the construction of shopping centrs in the location. The country has almost 4,000 shopping centres, while 7,000 more are expected to be constructed by 2025 which leads to the growth of the paints & coating market across the Asia-Pacific region.Moreover, in India, construction activities are growing drastically as well. The demand of paints & coating in India is rising quickly since GDP from construction in India averaged 2329.02 INR billion (USD 28190 million) from 2011 until 2022, reaching an all-time high of 3382.83 INR billion (USD 40940 million) in the first quarter of 2022 and a record low of 1346.82 INR billion (USD 16300 million) in the second quarter of 2020. This pattern is expected to grow in the forecast period. Due to these figures, highest growth for housing is expected to be registered in the region, owing to the expanding housing construction markets in China and India. The middle-class population in these nations are more than 40%, which leads to the drastic growth in the construction sector.
Acceptance of Water/Dirt Repulsion (Nanotechnology) in Paints and Coating Market
The creation of nanotechnology has completely changed the way paints and coatings are manufactured. Industrial firms are using this technology to create nano paints and coatings, which have superior properties including water/dirt repulsion and microbiological resistance, along with zero or low-VOC formulations. Smart coatings are an advance over conventional functional coatings since they display features in reaction to outside stimuli rather than continually reacting to any circumstance. Coatings that respond to the presence of chemicals, volatile organic compounds (VOCs), or carbon emissions are some examples of smart coatings. In addition, companies are increasingly using this nanotechnology in their paint products. For instance, in July 2021, Nippon launched a coating product named "FASTAR" that had a self-polishing antifouling property. This product had hydrophilic and hydrophobic nanodomain structures using unique nanotechnology. Such product launches are majorly demanded in marine industry. Therefore, the acceptance of water/dirt repulsion (nanotechnology) is attributing to the growth of paints and coating in the Asia-Pacific market.
Increasing Government Initiatives
As India have a second largest Construction GDP in Asia-Pacific region.  The Indian government's 'Housing for All by 2022' is also a significant factor for the industry. This initiative aims to build more than 20 million affordable homes by 2022. According to Indian government, the country will likely to witness an investment of around USD 1.3 trillion in housing over the next seven years. It is expected to see the construction of 60 million new homes. The availability of affordable housing is likely to rise by 70% in 2024. Additionally, the government of India reduced the GST taxes for housing from 12% to 5%. This tax reclamation can increase the construction market in future, foster supporting the demand for paints and coatings from various building and construction applications.Also, under the Pradhan Mantri Awas Yojana, the Indian government has decided to provide interest subvention of 3% and 4% for loans of up to INR 9 lakhs (USD 0.9 Million), respectively, for the lower strata of the society for buying and building homes. Such factors are likely to support the demand for the studied market from the residential construction segment of the country. The infrastructure sector is a fundamental pillar for the growth of the Indian economy. The government is taking various initiatives to ensure the country's time-bound creation of excellent infrastructure and due to the above-mentioned considerations, the demand for paints & coating is rising.Moreover, the Chinese administration has rolled out massive construction develops, including making provisions for the movement of 250 million people to its new megacities in the next ten years. This may create significant scope for the paints and coatings market.
Tightening Regulation on VOC Emissions
Volatile organic compounds (VOCs) are organic substances that, in relation to the quantity of molecules in the surrounding air, have a low boiling point and a high vapor pressure at room temperature. VOCs refer to hydrocarbon compounds that evaporate in the atmosphere and produce odors or ground-level ozone. In sunlight, VOCs and nitrous oxide act as precursors that react to produce ozone and particulate matter (PM) 2.5, which contribute significantly to urban outdoor air pollution. Volatile organic compounds are mainly generated during the production, storage, and usage of paints and coatings. Major manufacturers focus on developing low VOCs emitting paints and coatings or bio-based paints and coatings derived from plants and other organic and renewable sources. Therefore, the availability of bio-based substitute products hinders the growth of traditional paints and coatings.
Recent Developments
In October 2022, Asian Paints Ltd. announced the plan on constructing a facility in India to produce vinyl acetate monomer and vinyl acetate-ethylene emulsion, which are used to make paints and coatings. This facility will be capable of producing 150,000 tonnes per year of VAE and 100,000 tonnes per year of VAM.In June 2022, Akzo Nobel NV company announced the expansion of its manufacturing capacity in Shanghai, China, thereby boosting its ability to produce water-based texture paints of Dulux products used in interior design, architecture, and leisure. It measures 2,500 square metres in size.Akzo Nobel NV made an internal polymer production investment in February 2022. These resins are essential components in the creation of coatings. This will assist the company's innovation pipeline, sustainability goals, and sustainable business growth.Many luxury apartments and residential complexes are under construction in Japan. For instance, Mitsubishi State is building the tallest skyscraper in Japan, which will house 50 luxurious apartments that will each bring in USD 43,000 per month in rent. The project is being built near the Tokyo station and is expected to reach completion by 2027.The government in South Korea outlined its plan to execute large-scale redevelopment projects aimed at supplying 830,000 housing units in Seoul and other cities of the country by 2025. From the projected construction, Seoul will get 323,000 new houses, and 293,000 will be built near Gyeonggi Province and Incheon. Major towns, like Busan, Daegu, and Daejeon, will also benefit from 220,000 new buildings in five years.Many airports in India are undergoing renovations to accommodate the rising demand from both domestic and foreign travelers. The Chaudhary Charan Singh International Airport in Lucknow, Chennai International Airport in Chennai, and the Jai Prakash Narayan Airport in Patna are few airports that are now undergoing restoration. All these remodeling initiatives are anticipated to significantly increase demand in the market under investigation.The metro rail project is another major infrastructure project expected to create massive demand for the market studied in the region. For instance, the metro rail lines in five cities of India are under the implementation stage, and a 440 km new metro network has been approved for construction.
Market Segmentation
Asia-Pacific paints & coating market is divided into technology, resin type, end-user, and region. Based on technology, the market is segmented into water-borne, solvent-borne, powder, and others. Based on resin type, the market is segmented into acrylic, alkyd, polyurethane, epoxy, polyester, and others.  Based on end-user industry, the market is segmented into architectural/decorative, automotive, wood, protective, general industrial, transportation, and packaging. Based on country, the market is segmented into China, Japan, India, South Korea, Australia, Vietnam, Indonesia, Singapore, Philippines, and Malaysia.
Market Players
Major market players in the Asia-Pacific paints & coating market are Kansai Paint Co. Ltd, Nippon Paint Holdings Co. Ltd, Asian Paints Ltd, Avian Brands, Shalimar Paints Limited, Berger Paints India Limited, Chugoku Marine Paints Ltd, PPG Industries, Inc., and Akzo Nobel N.V.
AttributeDetailsBase Year2022Historic Data2018 – 2021Estimated Year2023Forecast Period2024 – 2028Quantitative UnitsRevenue in USD Million, and CAGR for 2018-2022 and 2024-2028Report CoverageRevenue forecast, company share, growth factors, and trendsSegments CoveredTechnologyResin TypeEnd-UserCountryCountry ScopeChina, Japan, India, South Korea, Australia, Vietnam, Indonesia, Singapore, Philippines, MalaysiaKey Companies ProfiledKansai Paint Co. Ltd, Nippon Paint Holdings Co. Ltd, Asian Paints Ltd, Avian Brands, Shalimar Paints Limited, Berger Paints India Limited, Chugoku Marine Paints Ltd, PPG Industries, Inc, Akzo Nobel N.VCustomization Scope10% free report customization with purchase. Addition or alteration to country, regional & segment scope.Pricing and Purchase OptionsAvail customized purchase options to meet your exact research needs. Explore purchase optionsDelivery FormatPDF and Excel through Email (We can also provide the editable version of the report in PPT/Word format on special request)

Report Scope:In this report, the Asia-Pacific paints & coating market has been segmented into following categories, in addition to the industry trends which have also been detailed below:
Asia-Pacific Paints & Coating Market, By Technology:
o   Water-borneo   Solvent-borneo   Powdero   Others
Asia-Pacific Paints & Coating Market, By Resin Type:
o   Acrylico   Alkydo   Polyurethaneo   Epoxyo   Polyestero   Others
Asia-Pacific Paints & Coating Market, By End-User:
o   Architectural/Decorativeo   Automotiveo   Woodo   Protectiveo   General Industrialo   Transportationo   Packaging
Asia-Pacific Paints & Coating Market, By Country:
o   Chinao   Japano   Indiao   South Koreao   Australiao   Vietnamo   Indonesiao   Singaporeo   Philippineso   Malaysia   Related ReportsVietnam Decorative Paints Market – Opportunities, Size & Growth [2028]GCC Decorative Paints Market [2028] – Trends, Share & ForecastChina Elevator & Escalator Market – [2028] Growth, Trends & Forecast  Table of Content-Asia-Pacific Paints & Coating Market  
Product Overview
1.1.  Market Definition1.2.  Scope of the Market1.3.  Markets Covered1.4.  Years Considered for Study1.5.  Key Market Segmentations
Research Methodology
2.1.  Baseline Methodology2.2.  Key Industry Partners2.3.  Major Association and Secondary Sources2.4.  Forecasting Methodology2.5.  Data Triangulation & Validation2.6.  Assumptions and Limitations
Executive SummaryVoice of CustomersAsia-Pacific Paints & Coating Market Outlook
5.1.  Market Size & Forecast5.1.1.    By Value5.2.   Market Share & Forecast5.2.1.    By Technology (Water-borne, Solvent-borne, Powder, and Others)5.2.2.    By Resin Type (Acrylic, Alkyd, Polyurethane, Epoxy, Polyester, and Others)5.2.3.    By End-User Industry (Architectural/Decorative, Automotive, Wood, Protective, General Industrial, Transportation, and Packaging)5.2.4.    By Country (China, Japan, India, South Korea, Australia, Vietnam, Indonesia, Singapore, Philippines, Malaysia)5.3.  By Company (2022)5.4.  Market Map
China Paints & Coating Market Outlook
6.1.  Market Size & Forecast6.1.1.    By Value6.2.  Market Share & Forecast6.2.1.    By Technology6.2.2.    By Resin Type6.2.3.    By End-User
Japan Paints & Coating Market Outlook
7.1.  Market Size & Forecast7.1.1.    By Value7.2.  Market Share & Forecast7.2.1.    By Technology7.2.2.    By Resin Type7.2.3.    By End-User
India Paints & Coating Market Outlook
8.1.  Market Size & Forecast8.1.1.    By Value8.2.  Market Share & Forecast8.2.1.    By Technology8.2.2.    By Resin Type8.2.3.    By End-User
South Korea Paints & Coating Market Outlook
9.1.  Market Size & Forecast9.1.1.    By Value9.2.  Market Share & Forecast9.2.1.    By Technology9.2.2.    By Resin Type9.2.3.    By End-User
Australia Paints & Coating Market Outlook
10.1.Market Size & Forecast10.1.1. By Value10.2.Market Share & Forecast10.2.1. By Technology10.2.2. By Resin Type10.2.3. By End-User
Vietnam Paints & Coating Market Outlook
11.1.  Market Size & Forecast11.1.1. By Value11.2.Market Share & Forecast11.2.1. By Technology11.2.2. By Resin Type11.2.3. By End-User
Indonesia Paints & Coating Market Outlook
12.1.  Market Size & Forecast12.1.1. By Value12.2.  Market Share & Forecast12.2.1. By Technology12.2.2. By Resin Type12.2.3. By End-User
Singapore Paints & Coating Market Outlook
13.1.Market Size & Forecast13.1.1. By Value13.2.Market Share & Forecast13.2.1. By Technology13.2.2. By Resin Type13.2.3. By End-User
Philippines Paints & Coating Market Outlook
14.1.Market Size & Forecast14.1.1. By Value14.2.Market Share & Forecast14.2.1. By Technology14.2.2. By Resin Type14.2.3. By End-User