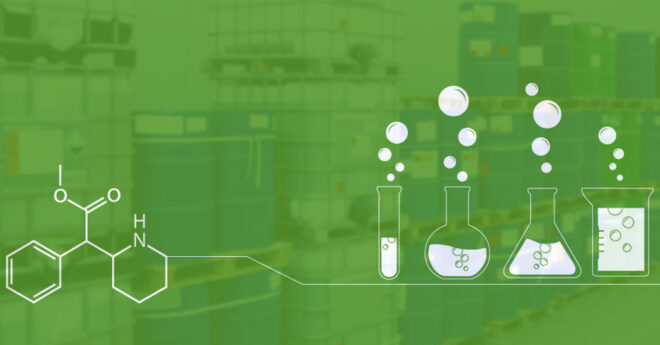 India ethanol market is anticipated to grow at a healthy CAGR during the forecast period, on the back of government policies and initiatives aimed at reducing oil dependency by blending ethanol with gasoline. During FY2017-2018, the government saved INR40,000 million under the Ethanol Blended Petrol (EBP) program. Moreover, the government plans to save INR12,000 million in the coming four years under the program. Currently, 5% of ethanol is used in the blending of gasoline.
The percentage of ethanol blending will be increased from 5% to 10% in the coming years. Further, the government of India is promoting biofuels, as they are cleaner sources of fuel produced from agricultural feedstock. Apart from blending, ethanol is also used as an intermediate product in the manufacturing of acetic acid, ethyl acrylate, ethyl acetate, ethylamine and glycol ethers. Moreover, ethanol is used in the manufacturing of beverages, disinfectants, personal care products and flavoring & fragrance products.
Years considered for this report:
Historical Years: 2013-2017
Base Year: 2018
Estimated Year: 2019
Forecast Period: 2020-2030
Objective of the Study:
The primary objective of the study was to evaluate and forecast ethanol capacity, production, demand, inventory, and demand – supply gap in India.
To categorize methanol demand based on end use, type, sales channel and region.
To study trade dynamics and company share in India ethanol market.
To identify major customers of ethanol in India.
To evaluate and forecast ethanol pricing by grade in India.
To identify and profile major companies operating in India ethanol market.
To identify major news, deals and expansion plans in India ethanol market.
Report Scope:
In this report, India ethanol market has been segmented into following categories:
Download Free Sample Report @ https://www.techsciresearch.com/sample-report.aspx?cid=3855
Some of the leading players in India ethanol market
India Glycols
Bajaj Hindusthan Sugar
Shree Renuka Sugars Ltd.
Triveni Engineering & Industries Ltd.
Balrampur Chini Mills Ltd.
HPCL Biofuels Limited
The Jeypore Sugars Company Limited
Simbhaoli Sugars Ltd.
E.I.D Parry India Ltd, etc.
To extract data for India ethanol market, primary research surveys were conducted with ethanol manufacturers, suppliers, distributors, wholesalers and end users. While interviewing, the respondents were also inquired about their competitors. Through this technique, TechSci Research was able to include manufacturers that could not be identified due to the limitations of secondary research. Moreover, TechSci Research analyzed various end user segments and projected a positive outlook for India ethanol market over the coming years.
TechSci Research calculated ethanol demand in India by analyzing the historical data and demand forecast was carried out considering the growth of end use industries. TechSci Research sourced these values from industry experts and company representatives and externally validated through analyzing historical sales data of respective manufacturers to arrive at the overall market size. Various secondary sources such as company websites, association reports, annual reports, etc., were also studied by TechSci Research
Key Target Audience:
Ethanol manufacturers and suppliers
Government and other regulatory bodies
Research institutes and organizations
Sugar manufacturers and Breweries
The study is useful in providing answers to several critical questions that are important for the industry stakeholders such as manufacturers and partners, end users, etc., besides allowing them in strategizing investments and capitalizing on market opportunities.
The report also provides useful insights about which market segments should be targeted over the coming years to strategize investments and capitalize on growth opportunities.
Available Customizations:
With the given market data, TechSci Research offers customizations according to a company's specific needs.
Related Reports
India ABS Market {2030} – Industry Trends, Share & Forecast
India PBT Resin Market {2030} – Forecast & Projected Growth
Table of Content- India Ethanol Market
Product & Technology Overview
India Ethanol Outlook, 2013-2030
2.1. Capacity, By Volume
2.1.1. By Company
2.1.2. By Location
2.1.3. By Process
2.2. Production
2.2.1. By Company
2.3. Operating Efficiency
2.3.1. By Company
India Ethanol Demand-Supply Scenario, 2013-2030, By Volume
3.1. Demand
3.2. Supply
3.3. Gap
3.4. Inventory
India Ethanol Demand Outlook, 2013-2030, By Volume
4.1. By End Use
4.2. By Type
4.3. By Sales Channel
4.4. By Region
4.5. By Company
Pricing
5.1. Daily
5.2. Monthly (Historical & Forecast)
5.3. Quarterly (Historical & Forecast)
5.4. Yearly (Historical & Forecast)
Trade Dynamics, 2013-2019
6.1. Top Exporting Countries (Value & Volume)
6.2. Top Importing Countries (Value & Volume)
List of Major Consumers
7.1. Location-Wise Monthly Consumption
Competitive Landscape
8.1.1. Company Profiles
8.1.1.1. Basic Details
8.1.1.2. Financials
8.1.1.3. Segmental/Product Information
8.1.1.4. Expansion Plans
8.1.1.5. SWOT Analysis
8.1.1.6. Key Strategy
Top News / Deals