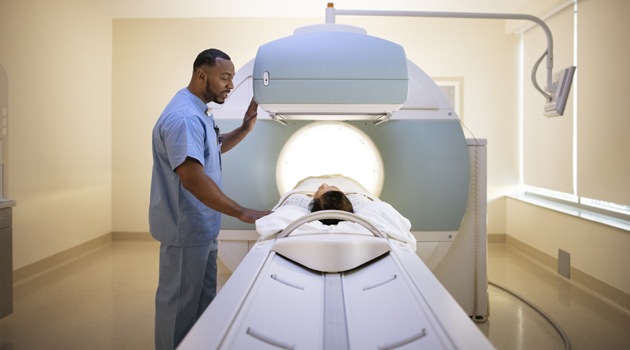 Increasing cases for chronic cardiovascular diseases, cancer, among others is expected to drive the growth of Global Nuclear Medicine Market through 2027.

According to TechSci Research report, "Nuclear Medicine Market – Global Industry Size, Share, Trends, Opportunity, and Forecast, 2017-2027" The global nuclear medicine market is expected to grow at a CAGR of 9.32% and reach USD8804.54 million in 2027 on account of growing cases of cancers, cardiovascular diseases, and increasing geriatric population. Besides, this increase in the number of geriatric populations on a global level and their usage of nuclear medicines for the detection and diagnosis of chronic diseases is fueling the market growth of the nuclear medicine market. Increasing awareness of health management and maintaining a healthy lifestyle is expected to drive market growth through 2027.

Also, government healthcare authorities are adopting various efforts to promote awareness campaigns across the globe for the early diagnosis of a disease like cancer, as its early detection helps in proper treatment with increased efficacy. This is expected to foster market growth during the forecast period. Various technological advancements and innovations in the nuclear medicine sector to enhance the growth yield are also the reasons to boost the global nuclear medicine market.

However, strategies such as product launches and approvals, marketing and promotional activities, acquisitions, increased R&D investment, strengthened distribution networks, supply and demand chain, and product publicity needs to be improved as these factors are expected to drive the growth of the market during the forecast period.

Browse over 123 market data Figures and 12 market data Tables spread through 242 Pages and an in-depth TOC on "GLOBAL NUCLEAR MEDICINE MARKET"

The global nuclear medicine market is segmented based on type, diagnostic nuclear medicine, therapeutic nuclear medicine, application, end user and region. Based on type, the global nuclear medicine market can be split into diagnostic nuclear medicine, therapeutic nuclear medicine. The diagnostic nuclear medicine segment is expected to dominate the market over the next few years owing to growing awareness pertaining to early disease diagnosis and treatment. Furthermore, rising rates of cardiac disease, cancer, and neurological problems are projected to increase demand for more accurate diagnosis. Nuclear medicine also uses radiation to provide better diagnostic information about the functioning of a certain organ. Based on diagnostic nuclear medicine, market can be further categorized into SPECT radiopharmaceuticals, PET radiopharmaceuticals. The diagnostic nuclear medicine can be bifurcated into SPECT radiopharmaceuticals and PET Radiopharmaceuticals. The SPECT radiopharmaceuticals segment dominated the market in 2021 with an overall share of around 56.05% on account of its easy availability, widespread use and low cost as compared to the PET radiopharmaceuticals. SPECT is very similar to conventional nuclear medicine planar imaging which uses a gamma camera. For brain imaging, it can also provide 3-D information in the form of cross-sectional slice images of the patient suffering from neural diseases.

Key market players in the global nuclear medicine market include:
Cardinal Health, Inc.
Curium SAS
GE Healthcare, Inc.
Advanced Accelerator Applications SA (Novartis AG)
Lantheus Medical Imaging, Inc.
Bayer AG
Bracco Imaging S.p.A
Nordion (Canada) Inc.
Isotopia Molecular Imaging Limited
NorthStar Medical Radioisotopes, LLC

Global nuclear medicine market includes a lot of well-established players having presence in several countries along with several domestic players holding prominent positions in certain regions and countries, among others.
Customers can also request for 10% free customization on this report.

"The Asia Pacific region will register the fastest CAGR during the forecast period. This can be attributed to the extensive research & development activities, ongoing clinical trials, increasing investments, and expansion of companies along with their manufacturing sites and warehouses in the region, especially in countries like China, South Korea, Australia and Singapore." said Mr. Karan Chechi, Research Director with TechSci Research, a research based Global management consulting firm.

"Nuclear Medicine Market- Global Industry Size, Share, Trends, Opportunity and Forecast, 2017-2027 Segmented By Type (Diagnostic Nuclear Medicine & Therapeutic Nuclear Medicine), By Diagnostic Nuclear Medicine (SPECT & PET Radiopharmaceuticals), By Therapeutic Nuclear Medicine (Beta Emitters, Alpha Emitters & Brachytherapy Isotopes), By Application (Oncology, Cardiology & Others), By End User (Hospitals & Clinics, Diagnostic Centers, Academic & Research Institutions & Others), By Region", has evaluated the future growth potential of global nuclear medicine market and provides statistics & information on market size, structure and future market growth. The report intends to provide cutting-edge market intelligence and help decision makers take sound investment decisions. Besides, the report also identifies and analyzes the emerging trends along with essential drivers, challenges, and opportunities in global nuclear medicine market.

Contact
Mr. Ken Mathews
708 Third Avenue,
Manhattan, NY,
New York – 10017
Tel: +1-646-360-1656
Email: [email protected]
Website: https://www.techsciresearch.com