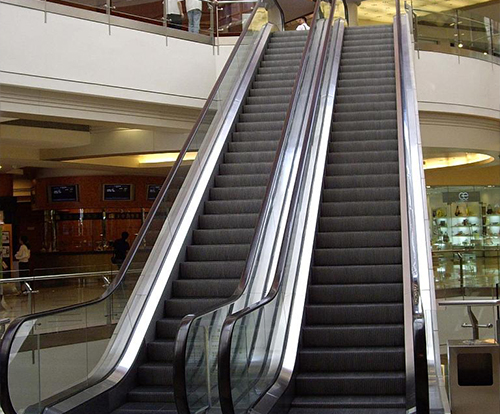 Increasing Demand for Modern Machine Room Less Elevatorsand Reducing Electromagnetic Noise is expected to drive the Singapore Elevator Modernization Market.

According to TechSci Research report, "Singapore Elevator Modernization Market – By Region, Competition, Forecast & Opportunities, 2028", Singapore Elevator Modernization Market is not an exception as virtually every industry and sector throughout the globe is undergoing a digital transformation. Utilizing cutting-edge hardware and technology, such as artificial intelligence (AI) and the Internet of Things, modern elevators give users a rich, multi-sensory experience. These technologies improve the user experience while enabling users to maintain contact with the outside world. The Global Elevator Modernization Market stood at USD 9,042.05 million in the year 2021.
Based on Elevator Type, Singapore Elevator Modernization Market is dominated by the Traction segment which dominates the Elevator Modernization Market. It is due to an increase in the number of office and residential buildings being constructed globally, which is driving up demand for high-speed traction elevators. Major manufacturers are also developing rapid, machine-room-free elevators that are used more commonly in low- and medium-story structures to conserve space and lower construction costs. It is projected that the elevator modernization sector would expand because of these developments.
Due to rising urbanization and residential development, there is a greater need for elevator installation and renovation. However, because they have so many delicate parts, elevators always need maintenance and upgrading to preserve their effectiveness and safety. Growing understanding of the advantages of elevator modernization also has a favorable influence on the industry's growth.
The Singapore Elevator Modernization Market is divided into five regions: Central, North-East, East, West, and North Region. In 2021, the Singapore Elevators Market is dominated by Central Singapore region, with a market share of 34%. Since the primary financial and economic area with high skyscrapers is located in this region. In the Singapore Elevators & Escalators Market, the Western Singapore region is expanding at the highest rate due to the several infrastructure projects that have been proposed, including the Tuas Mega Port and Jurong Lake District. The main factors driving the growth of the elevators market in Singapore's Central area are modernization, industrialization, and urbanization in infrastructure projects, with the increased demand for digitized elevators. An increase in development projects that call for the installation of elevators in residential and commercial high-rise buildings is likely to support the market for elevators and escalators in the Central region over the upcoming years.
The signalling fixtures, door hardware, cabin enclosures, power units, controllers, and other components are being replaced as part of the elevator's renovation. The upgrading of elevators and replacement of outdated elevators improves passenger comfort and safety, reduces owners' unforeseen repair expenses, and increases the uptime of the lift.
Browse over XX market data Figures spread through XX Pages and an in-depth TOC on "Singapore Elevator Modernization Market"
https://www.techsciresearch.com/report/singapore-elevator-modernization-market/14514.html
Key market players in the Singapore Elevator Modernization Market include:
Chevalier Singapore Holdings Pte. Ltd.
Fujitec Singapore Corpn. Ltd.
TK Elevator Singapore Pte. Ltd.
EM Services Pte. Ltd.
C&W Services (S) Pte. Ltd.
Kone Pte Ltd
Schindler Lifts (Singapore) Pte. Ltd.
Mitsubishi Elevator (Singapore) Pte. Ltd.
Otis Elevator Company (S) Pte Ltd
Hitachi Elevator Asia Pte. Ltd.
Elevators, in particular, became the only and primary mode of transportation for people travelling in high-rise buildings. Older than 15-year-old elevators are more vulnerable to safety problems. More recent, upgraded, and sophisticated elevator systems have been built as a result of the nearby safety concerns. These modern technological developments are helping the sector to expand.
Increased public awareness of elevator safety has aided the modernization of elevator market. Elevator modernization can extend their useful lives and decrease the need for expensive elevator replacements. The quality, functionality, and safety of elevator risen significantly by technological advancements. These factors expedite the modernization of elevators in homes, businesses, airports, and public transportation networks. The need for elevator modernization systems is also growing due to advantages like reduced vibration and noise levels.
Customers can also request for 10% free customization on this report
"Due to an increase in Demand for Modern Machine Room Less Elevators, Digital Revolution by elevator modernization enterprises, the Singapore Elevator Modernization Market is predicted to develop over the anticipated period and is anticipated to continue expanding and many more factors will drive the market," said Mr. Karan Chechi, Research Director with TechSci Research, a research-based global management consulting firm.
"Singapore Elevator Modernization Market, – Segmented By Elevator Type (Traction, Hydraulic, and Machine Room-Less Traction), By Component (Controller, Door Equipment, Cabin Enclosure, Signaling Fixture, Power Unit, and Others), By End User (Residential Sector, Industrial Sector, Commercial Sector, and Infrastructural Sector), By Modernization Type (Partial, and Full), By Region, Industry Size, Share, Trends, Opportunity, and Forecast, 2018-2028", has evaluated the future growth potential of Singapore Elevator Modernization Market and provides statistics and information on market structure, size, share, and future growth. The report is intended to provide cutting-edge market intelligence and help decision makers take sound investment decisions. Besides, the report also identifies and analyzes the emerging trends along with essential drivers, challenges, and opportunities present in the Singapore Elevator Modernization Market.
News : https://www.techsciresearch.com/news/8284-singapore-elevator-modernization-market.html
Contact
Mr. Ken Mathews
708 Third Avenue,
Manhattan, NY,
New York – 10017
Tel: +1-646-360-1656
Email: [email protected]