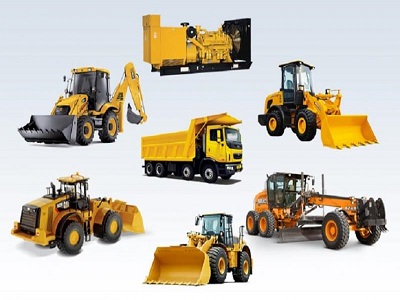 Rising construction & mining activities in developing nations are driving the Global Construction Equipment Rental market.
According to TechSci Research report, "Global Construction Equipment RentalMarket – By Region, Competition, Forecast & Opportunities, 2028". The Global Construction Equipment Rental Market has major infrastructure projects in emerging markets and boom in residential construction in Asia-Pacific, North America & Europe. Sales of construction equipment witnessed sustainable growth in 2018, reaching 1.13 million units.
One of the reasons for the increase in construction equipment sales and rental income is the global infrastructure projects, such as China's belt and Road programme, which is investing an unprecedented USD 1 trillion on ports, roads, and train infrastructure across more than 150 countries. Global expansion has been aided by China's belt and road initiative, which intends to connect China with other regions of Asia, Russia, and Europe through land and water corridors, as well as other extensive infrastructure projects throughout the developing world. Due to a surge in residential building, construction equipment revenue increased in emerging economies. Additionally, high-value infrastructure projects in Britain, such as new nuclear reactors, high-speed rail, and road infrastructure enhancement projects in North America, are anticipated to produce a consistent flow of rental revenues for construction equipment rental during the projected period.
Browse over XX market data Figures spread through XX Pages and an in-depth TOC on "Global Construction Equipment Rental Market"
Based on Product Type, the Wheel loader is one of the leading segments in the Global Construction Equipment Rental Market Because The durability of large wheel loaders is included into the design, guaranteeing maximum availability over numerous life cycles with increased performance and simpler serviceability. When compared to other construction machinery, it is simple to maintain over time. Rearview cameras, backup alarms, and good sight from the cab are among the useful safety features that many manufacturers include in their machines. Wheel loaders also benefit from hydraulic locking differentials, heated mirrors, and emergency steering. Additionally, current manufacturers use hydrostatic transmission over conventional transmission since it requires less power and saves a lot of energy Wheel loaders also transfer materials more effectively than other machinery. As a result, these elements increase demand for the market for renting construction equipment globally.
In terms of regional analysis, the global construction equipment rental Market is segmented into North America, South America, the Middle East & Africa, Asia- Pacific & Europe. Asia Pacific region is dominated the construction equipment rental market at a high CAGR in the upcoming year. This is attributable to the growth of the construction equipment rental market in the upcoming years a rising in the number of highway constructions & development, metro construction, airports, and Special Economic Zones (SEZs) in the Asia Pacific region. Additionally, the rise in the population in the region results in an increase in construction activities to fulfil the demand in the Asia Pacific region.
Click here : https://www.techsciresearch.com/report/construction-equipment-rental-market/14463.html
Herc Holdings Inc., a leading equipment rental supplier with headquarters in Florida, the United States of America, announced in November 2021 that it had acquired all the assets of Reliable Equipment, LLC, a New Hampshire-based equipment rental company. This expansion of the company's presence in New England to eight additional locations will allow it to better serve both current and potential clients with a larger fleet and more responsiveness. Additionally, in June 2021, Ramirent, a completely owned subsidiary of The Loxam Group, a prestigious equipment rental firm with headquarters in Paris, France, announced the acquisition of MaskinSlussen in Lidkoping, Sweden. The purchase improved Ramirent's ability to service all of its clients by strengthening its primary type of business equipment rental—and broadening its geographic reach.

Key market players in the Global Construction Equipment Rental Market include:
Volvo Construction Equipment AB
Komatsu Ltd
Liebherr Group
Zoomlion Heavy Industry Science and Technology Co. Ltd
Caterpillar Inc
Atlas Copco AB
Hitachi Ltd
CNH Industrial N.V
Terex Corporation
Hyundai Doosan Infracore (Doosan Infracore Co., Ltd.)
Deere & Company (John Deere)
H&E Equipment Rental Services Inc.
Download Free Sample ReportCustomers can also request for 10% free customization on this report.
The next generation of construction equipment, which will be far more productive and efficient, is now being developed by industry leaders in the construction equipment rental market and includes anything from alternative fuel vehicles to semi-autonomous excavators. A range of cutting-edge technology, including sophisticated sensors, electric motors, and data collecting tools, will also be included in new types of construction equipment. Due to fewer defect-related claims and the avoidance of delay penalties, innovative construction equipment's increased dependability also translates into improved profitability. Therefore, these factors are fuelling the market growth of the "Global Construction equipment rental market in the upcoming years Mr. Karan Chechi, Research Director with TechSci Research, a research-based global management consulting firm.
Press Release : https://www.techsciresearch.com/news/8224-construction-equipment-rental-market.html
"Global Construction Equipment RentalMarket By Product Type (Loader, Cranes, Forklift, Excavator, Dozers, and Others), By Propulsion Systems (Electric & ICE), By End-Use Industry (IT & Telecommunication, Energy & Power and Others), By Equipment (Earthmoving, Material Handling, Road Building & Concrete), By End User Industry (Oil & Gas, Construction, Infrastructure, Manufacturing, Others), By Region, Competition, Forecast & Opportunities, 2028", has evaluated the future growth potential of Global Construction Equipment Rental Market and provides statistics and information on market structure, size, share, and future growth. The report is intended to provide cutting-edge market intelligence and help decision-makers take sound investment decisions. Besides, the report also identifies and analyzes the emerging trends along with essential drivers, challenges, and opportunities present in the Global Construction Equipment Rental Market.
Contact
Mr. Ken Mathews
708 Third Avenue,
Manhattan, NY,
New York – 10017
Tel: +1-646-360-1656
Email: [email protected]
Website: https://www.techsciresearch.com