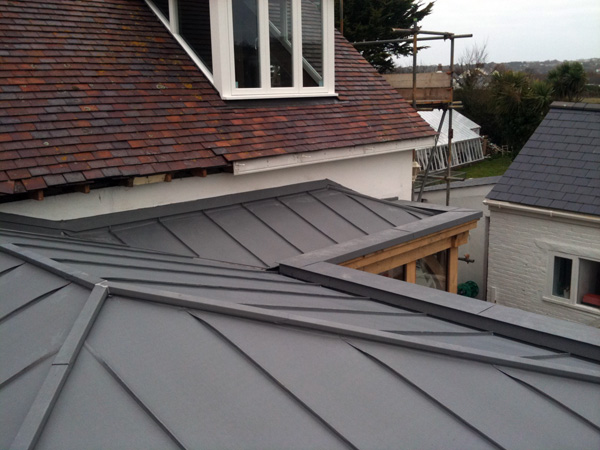 During the forecast period of 2023-2027, the global roofing systems market is expected to experience significant growth. This can be attributed to various factors, such as the increase in construction activities, investments in urban infrastructure, and funding for smart cities. The growth of the global roofing systems market is also being propelled by advancements in the construction sector and technological innovations due to rapid urbanization. Furthermore, the rise in demand for roofing products such as eco-friendly materials, green roofing, and drones for roof inspections are contributing to the market growth.
Key players in the roofing market are focusing on designing efficient roofing systems that can withstand harsh weather conditions and provide long-term performance. This approach is expected to fuel the growth of the global roofing systems market. Additionally, the increase in non-residential projects in emerging economies like academic institutions, schools, hospitals, industrial buildings, etc., is driving the demand for bituminous roofing, which is anticipated to fuel the market growth. As governments of various countries, especially developing nations, are investing in infrastructural development, the demand for roofing systems is growing at a significant rate, which is expected to propel the market growth even further in the coming years.
Browse full report with List and Figures – https://www.techsciresearch.com/report/global-roofing-systems-market/2467.html
The global roofing systems market is divided into material, product, construction type, end-use sector, and region. Based on material, the market is segmented into asphalt, concrete, metal, plastic, clay, and others. The asphalt segment is expected to dominate the market due to its low cost and wide application in making roofing systems. Based on product, the market is segmented into tiles, shingles & plates, and others. In 2021, the shingles & tiles segment held the largest share of the market due to its low cost and easy installation techniques. Based on the end-use sector, the market is segmented into commercial, residential, non-residential, industrial, and others. In 2021, the residential sector dominated the market due to rapid urbanization and lenient lending policies of governments across all regions.
Leading players in the global roofing systems market include Compagnie De Saint Gobain SA, Owens Corning, ETEX Group NV, Braas Monier Building Group SA, Berkshire Hathaway Inc., CSR Limited, Atlas Roofing Corporation, Boral Limited, Carlisle Companies Incorporated, and The Siam Cement Public Company Limited, among others.
Report Scope:
In this report, the global roofing systems market has been segmented into following categories, in addition to the industry trends which have also been detailed below:
Roofing Systems Market, By Material:

Asphalt
Concrete
Metal
Plastic
Clay
Others

Roofing Systems Market, By Product:

Tiles
Shingles & Plates
Others

Roofing Systems Market, By Construction Type:

New Constructions
Reform Constructions

Roofing Systems Market, By End User Sector:

Commercial
Residential
Non-Residential
Industrial
Others

Roofing Systems Market, by Region:

Asia Pacific

China
India
Japan
South Korea
Australia
Singapore
Malaysia

Europe & CIS

France
Germany
United Kingdom
Italy
Spain

North America

United States
Mexico
Canada

South America

Brazil
Argentina
Colombia

Middle East and Africa

South Africa
Saudi Arabia
UAE
Qatar
Download the sample report – https://www.techsciresearch.com/sample-report.aspx?cid=2467
About TechSci Research:
TechSci Research is a research-based management consulting firm providing market research and advisory solutions to its customers worldwide, spanning a range of industries. TechSci Research's core values are value, integrity and insight. Led by a team of dynamic industry experts, TechSci Research provides its customers with high value market research and advisory services that helps them identify new market opportunities, growth engines and innovative ways to capture the market share. As a result, TechSci's client leads rather than follow market trends. Not bound by legacy, TechSci's cutting-edge research model leverages its decades of research knowledge and an increased use of technology as engines of innovation to deliver unique research value. Provided as an alternative to traditional market research, TechSci Research reports do not just deliver data and knowledge rather highlights the insights in a more usable and interactive format for its clients.
Contact
Mr. Ken Mathews
708 Third Avenue,
Manhattan, NY,
New York – 10017
Tel: +1-646-360-1656
Email: [email protected]