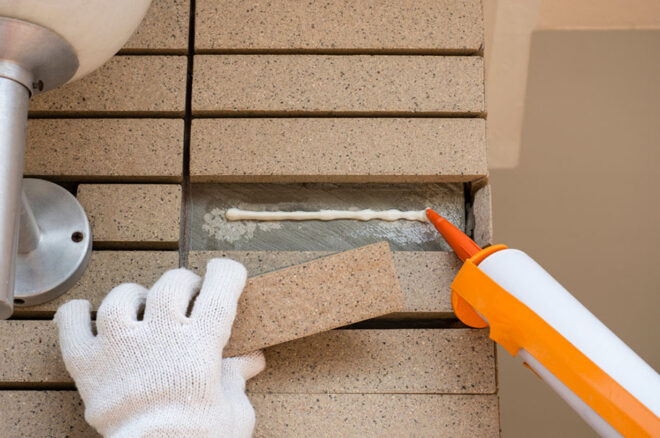 Saudi Arabia Construction Adhesives Market is expected to grow at a robust CAGR over the next five years owing to increasing public sector investments, the rapid growth of the Saudi population, and strong urbanization. Saudi Arabia has over 4,700 under-construction projects, with a combined estimated value of over $853 billion and around 170 of these projects are worth $1 billion or more. Moreover, Saudi Arabia vision for 2030 is to change the economy from oil profits and driving construction activities in both residential & non-residential segments which will drive the construction adhesives market in Saudi Arabia. The key players in the Construction Adhesives market in Saudi Arabia are Sika Saudi Arabia, 3M, and many others.
Some of the leading players in the Saudi Arabia Construction Adhesives market
Henkel
BASF
DOW
3M
Bostik
Sika
DAP Products
H.B. Fuller
Franklin International
Avery Dennison, etc.
The Objective of the Study:
To analyze and forecast the market size of Construction Adhesives, in terms of value and Volume.
To classify and forecast Saudi Arabia Construction Adhesives based on resin type, technology, end-user sector, and regional distribution.
To identify drivers and challenges for Saudi Arabia Construction Adhesives.
To examine competitive developments such as expansions, new product launches, mergers & acquisitions, etc., in Saudi Arabia Construction Adhesives.
To conduct the pricing analysis for Construction Adhesives.
To identify and analyze the profile of leading players involved in the manufacturing of Saudi Arabia Construction Adhesives.
Download Free Sample Report @ https://www.techsciresearch.com/sample-report.aspx?cid=2014
TechSci Research performed both primary as well as exhaustive secondary research for this study. Initially, TechSci Research sourced a list of manufacturers across Saudi Arabia. Subsequently, TechSci Research conducted primary research surveys with the identified companies. While interviewing, the respondents also enquired about their competitors. Through this technique, TechSci Research could include the manufacturers which could not be identified due to the limitations of secondary research. TechSci Research analyzed the service offerings, distribution channels, and presence of all major collaboration manufacturers across Saudi Arabia.
TechSci Research calculated the market size of Saudi Arabia Construction Adhesives using a bottom-up approach, where data for various end-user industries and their application across various product types were recorded and forecasted for the future years. TechSci Research sourced these values from industry experts and company representatives and externally validated them by analyzing historical data of these product types and applications for getting an appropriate, overall market size. Various secondary sources such as company websites, news articles, press releases, company annual reports, investor presentations, and financial reports were also used by TechSci Research.
Key Target Audience:
Construction Adhesives Manufacturers
Raw material suppliers
Traders, distributors, and suppliers
Research organizations and consulting companies.
Research Institutes
Industry associations
Market research and consulting firm.
The study is helpful in providing answers to several critical questions that are important for the industry stakeholders such as collaboration service providers and partners, end users, etc., besides allowing them in strategizing investments and capitalizing on market opportunities.
| | |
| --- | --- |
| Attribute | Details |
| Base Year | 2022 |
| Historical Data | 2018 – 2021 |
| Estimated Year | 2023 |
| Forecast Period | 2024 – 2028 |
| Quantitative Units | Revenue in USD Million, Volume in Units and CAGR for 2018-2022 and 2023E-2028F |
| Report coverage | Revenue forecast, volume forecast, company share, competitive landscape, growth factors, and trends |
| Segments covered | · Resin type· Technology· End Use Sector |
| Regional scope | Western Region, Central Region, Southern Region, Eastern Region, Northern Region |
| Key companies profiled | Henkel, BASF, DOW, 3M, Bostik, Sika, DAP Products, H.B. Fuller, Franklin International, Avery Dennison. |
| Customization scope | 10% free report customization with purchase. Addition or alteration to country, regional & segment scope. |
| Pricing and purchase options | Avail customized purchase options to meet your exact research needs. Explore purchase options |
| Delivery Format | PDF and Excel through Email (We can also provide the editable version of the report in PPT/Word format on special request) |
Related
Global Construction Adhesives Market Analysis by Size, Share Growth, Demand, Trends & Overview
Global Peracetic Acid Market Analysis by Size, Share Growth, Demand, Trends & Overview
Global Carbon Nanotubes Market Analysis by Size, Share Growth, Demand, Trends & Overview
Global Bio-Based Polyethylene Terephthalate Market Analysis by Size, Share Growth, Demand, Trends & Overview
Report Scope:
In this report, the Saudi Arabia Construction Adhesives market has been segmented into the following categories, in addition to the industry trends which have also been detailed below:
Market, By Resin Type:

Acrylic
Polyurethane
Polyvinyl Acetate
Epoxy
Others

Market, By Technology:

Waterborne Technology
Solvent-borne Technology
Reactive Technology
Others

Market, By End-Use Sector:

Infrastructure
Residential
Non-Residential

Market, by Region:

Western Region
Central Region
Southern Region
Eastern Region
Northern Region
Competitive Landscape
Company Profiles: Detailed analysis of the major companies present in Construction Adhesives.