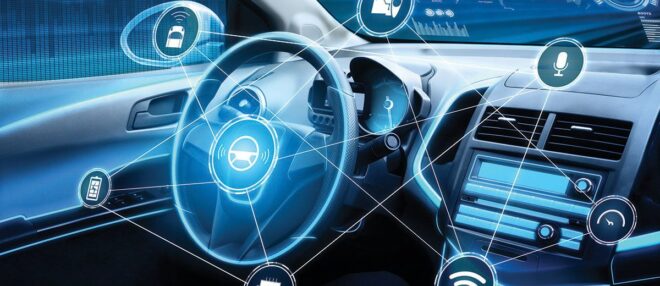 As per the TechSci Research report titled "ADAS Market – Global Industry Size, Share, Trends, Opportunity, and Forecast, 2017-2027", the global ADAS market was valued at approximately USD 49.50 billion in 2021 and is expected to grow at a CAGR of 12.37% during the forecast period to reach USD 97.49 billion by 2027. Car manufacturers have responded to the increasing consumer demand for luxury and premium cars equipped with advanced safety features by introducing cutting-edge technology in their vehicles. Additionally, the growing concern for the environment has prompted several countries to aim for zero-emission in the near future. Consequently, the automotive industry is shifting towards more advanced technologies, and each year they introduce new features in vehicles to enhance the driving experience.
Several countries have pledged to achieve zero-emissions in their transportation sector. For example, Canada has advanced its goal of 100% zero-emission new light-duty cars and truck sales from 2040 to 2035. Austria has also set a goal of only allowing new zero-emission cars and light commercial vehicles to be registered by 2030, as outlined in its Mobility Master Plan 2030. As a result, the automotive industry has responded by introducing electric vehicles equipped with advanced driver assistance systems (ADAS).
Governments around the world have implemented new regulations and standards for ADAS. For instance, China has introduced new standards for advanced driver assistance systems, including GB/T 39263-2020, which defines various systems and sub-functions under information assistance and control assistance categories. The standard specifies requirements for driver attention monitoring, traffic sign recognition, and forward collision monitoring, among others. Similarly, GB/T 39265-2020 is the new Chinese standard for blind spot detection systems, which applies to passenger and goods vehicles. The Chinese standard for lane keep assist systems is GB/T 39323-2020, which applies to passenger cars and multipurpose passenger vehicles. These two standards became effective from June 1, 2021. Due to these regulations, many vehicle manufacturers have started to install ADAS or safety systems in their vehicles across all segments to provide ultimate safety to passengers.
Browse more than 174 market data figures and spread through 110 Pages and an in-depth TOC on "Global ADAS Market" – https://www.techsciresearch.com/report/global-adas-market/2413.html
The global ADAS market has been categorized based on vehicle type, sensor type, level of autonomy, and function, and further divided into two segments: passenger cars and commercial vehicles. Currently, level 1 vehicles dominate the market in terms of automotive production, with most vehicles having level 1 ADAS or safety systems. The level of autonomy segment is segmented into five different levels: level 1, level 2, level 3, level 4, and level 5. The global ADAS market is currently dominated by level 1 and level 2 vehicles, with level 1 having a total market share of 51.33% and level 2 having a market share of 46.70%.
Ultrasound 4, Radar (LRR) 1, and camera 1 are the sensors available in level 1 vehicles, while Ultrasound 8, Radar (LRR) 1, Radar (SRR) 4, and Camera 4 are available in level 2 vehicles. Many companies are working on level 3 ADAS or safety systems, and Mercedes-Benz has become the first company to meet the standard of level 3 ADAS or safety system. The company has announced that its automated driving technology, called Drive Pilot, will be available in S-Class and EQS models in the first half of 2022.
Starting in 2022, adaptive cruise control, automatic emergency braking, driver fatigue detector, advanced driver distractive warning systems, lane-keeping system, recording devices, tire pressure, intelligent speed assistance, detection systems of vehicles, and reversing cameras will be mandatory ADAS features for vehicles of categories M (transport of people), N (transport of goods), and O (trailers and semi-trailers).
As a measure to counter the spread of the COVID-19 pandemic, many countries across the globe implemented lockdowns in the second and third quarters of 2020 due to which the sales of new cars (hatchback, SUV&MPV, sedan) were very low, and consequently the demand for advanced driver assistance system in the market was down. Many automotive manufacturing plants were closed, and production was stopped for some time, due to which the supply for cars in the market was low by this the ADAS manufacturers have faced many difficulties in selling the components, sensor, and software, as the aftermarket demands for the ADAS were very low.
Some of the major companies operating in the global ADAS market include:
Continental AG
Robert Bosch GmbH
Autoliv Inc.
ZF Friedrichshafen
Delphi Automotive PLC
AISIN Corporation
HELLA Gmbh & Co. KGaA
ARM Limited
Denso corporation
Ambarella International LP
Bittium Corporation
"In 2021, Europe accounted for the largest share i.e., 40.64% in the global ADAS market. The European region is expected to maintain its dominance over the next five years reaching a market share of 41.28% by 2027. Many automotive top automotive manufacturers such as Audi, BMW, Ford-Werke GmbH, Mercedes-Benz, Opel, Porsche, Volkswagen, etc have their plants in European countries. The sales of the passenger car were declining in European countries due to the shortage of the microchip (semiconductors), and after COVID-19, the demand for cars was even lower in the market. According to the European Automobile Manufacturers' Association (ACEA), passenger car registration will increase in 2022 with a growth of 7.9% to reach 10.5 million units. Vehicles with advanced technology and features are witnessing great demand in the market. Seeing these trends, automotive manufacturers are also introducing vehicles with advanced features such as adaptive cruise control, collision avoidance, park assistance, lane departure warning system, rear cross traffic assistance, automatic speed limit, etc. The growth of the ADAS market is expected to increase in the coming years as the sales of car will increase", said Mr. Karan Chechi, Research Director with TechSci Research, a research-based global management consulting firm.
"ADAS Market – Global Industry Size, Share, Trends, Opportunity, and Forecast, 2017-2027, By Vehicle Type (Passenger Car, Commercial Vehicle), By Sensor Type (Radar, Ultrasonic, Camera, and Lidar), By Level Of Autonomy (Level 1, Level 2, Level 3, Level 4, and Level 5), By Function (Collision Avoidance, Adaptive Cruise Control, Lane Departure Warning System, Rear-cross Traffic Assistance, Emergency Braking, Intersection Assistance, Automatic Speed Limit, Others, & Park Assistance), By Region", has evaluated the future growth potential of global ADAS market and provides statistics & information on market size, structure, and future market growth. The report intends to provide cutting-edge market intelligence and help decision-makers take sound investment decisions. Besides, the report also identifies and analyzes the emerging trends along with essential drivers, challenges, and opportunities in the global ADAS market.
Download Free Sample report – https://www.techsciresearch.com/sample-report.aspx?cid=2413
About TechSci Research:
TechSci Research is a research based management consulting firm providing market research and advisory solutions to its customers worldwide, spanning a range of industries. TechSci Research's core values are value, integrity and insight. Led by a team of dynamic industry experts, TechSci Research provides its customers with high value market research and advisory services that helps them identify new market opportunities, growth engines and innovative ways to capture the market share. As a result, TechSci's client leads rather than follow market trends. Not bound by legacy, TechSci's cutting-edge research model leverages its decades of research knowledge and an increased use of technology as engines of innovation to deliver unique research value. Provided as an alternative to traditional market research, TechSci Research reports do not just deliver data and knowledge rather highlights the insights in a more usable and interactive format for its clients.
Contact
Mr. Ken Mathews
708 Third Avenue,
Manhattan, NY,
New York – 10017
Tel: +1-646-360-1656
Email: [email protected]