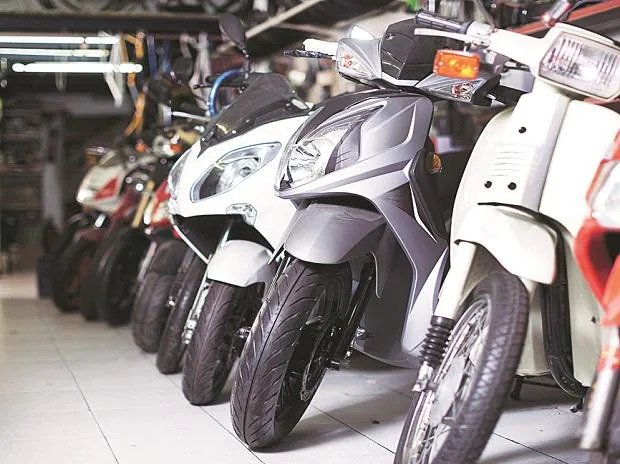 The Indian two-wheeler market is expected to grow at a CAGR of 9.88% and reach USD 26,638.49 million by 2028, as per the TechSci Research report titled "India Two-Wheeler Market-Industry Size, Share, Trends, Competition, Opportunity and Forecast, 2018-2028F". The report highlights the low maintenance, better fuel efficiency, and easy movement in congested areas as the key drivers for the increasing demand for two-wheelers in India. The shared mobility trend is also contributing to the growth of the two-wheeler segment as it offers a cost-effective and fast mode of transportation for daily commuting.
The two-wheeler companies have responded to the Indian pollution conditions and government emission standards by enhancing their technology and safety standards. Fuel injection and slippery clutch technology have been introduced to improve the performance, fuel efficiency, and functionality of the vehicle. The availability of affordable loans and pocket-friendly maintenance options is also driving the adoption of two-wheelers in India. The fast delivery commitment of e-commerce and food giants is another factor contributing to the growth of the segment.
Despite the introduction of electric vehicles, the demand for two-wheelers continues to rise due to their cost-effectiveness, connectivity options, and performance dynamics. The government's subsidies under FAME II and state EV policies are expected to further accelerate the adoption of electric two-wheelers. The battery swapping policy introduced by the government is also aimed at building the necessary infrastructure for electric vehicles, creating an optimistic outlook for the segment's future demand.
Browse more than 35 market data Figures spread through 70 Pages and an in-depth TOC on "India Two-Wheeler Market" – https://www.techsciresearch.com/report/indian-two-wheeler-market/13028.html
The market can be categorized based on vehicle type, transmission type, propulsion type, region, and company.
Currently, the motorcycle segment holds the majority of the Indian two-wheeler market share due to their power, aesthetics, and better wheel stability. However, the scooter/moped segment is projected to grow at a CAGR of 10.39% in terms of value by 2028, driven by an increase in the number of female drivers and storage capacity.
Manual transmission dominates the overall Indian two-wheeler market, holding more than 60% of the total market share, owing to many emerging players with their advanced technology, better fuel efficiency, fast, versatile, and high overall performance. Internal combustion engines hold more than 90% share based on propulsion type due to the availability of raw materials, infrastructure, and fewer substitutes in this segment. The trend is likely to continue during the forecast period as the adoption of electric engines and their infrastructure will take time to nurture in this segment.
Region-wise, the west has the highest presence of two-wheelers due to heavy traffic, population, and per capita income.
Some of the major players operating in the India Two Wheeler Market include:
Hero MotoCorp Limited
Honda Motorcycle & Scooter India Private Limited
Yamaha Motor India Private Limited
Eicher's Motor Limited
Bajaj Auto Limited
TVS Motor Company
Suzuki Motorcycle India, Private Limited
Piaggio Vehicles Pvt. Ltd.
Hero Electric Pvt. Ltd.
Okinawa Autotech Pvt. Ltd.
Customers can also request for 10% free customization on this report.
"Many companies are investing in advanced technological research and development, which will introduce innovative and technologically advanced products that will not only increase the efficiency but also improve the overall functionality, "said Mr. Karan Chechi, Research Director with TechSci Research, a research-based global management consulting firm.
"India Two Wheeler Market by Vehicle Type (Motorcycles, Scooters), By Transmission Type (Manual, Automatic), By Propulsion (ICE, Electric), By Region, by top 10 states Competition Forecast & Opportunities, 2018- 2028F, has evaluated the future growth potential of India Two-Wheeler Market and provides statistics & information on market size, structure, and future market growth. The report intends to provide cutting-edge market intelligence and help decision makers take sound investment decisions. Besides, the report also identifies and analyzes the emerging trends along with essential drivers, challenges, and opportunities in the India brakepad market.
Download Sample Report- https://www.techsciresearch.com/sample-report.aspx?cid=13028
About TechSci Research:
TechSci Research is a research based management consulting firm providing market research and advisory solutions to its customers worldwide, spanning a range of industries. TechSci Research's core values are value, integrity and insight. Led by a team of dynamic industry experts, TechSci Research provides its customers with high value market research and advisory services that helps them identify new market opportunities, growth engines and innovative ways to capture the market share. As a result, TechSci's client leads rather than follow market trends. Not bound by legacy, TechSci's cutting-edge research model leverages its decades of research knowledge and an increased use of technology as engines of innovation to deliver unique research value. Provided as an alternative to traditional market research, TechSci Research reports do not just deliver data and knowledge rather highlights the insights in a more usable and interactive format for its clients.
Contact
Mr. Ken Mathews
708 Third Avenue,
Manhattan, NY,
New York – 10017
Tel: +1-646-360-1656
Email: [email protected]