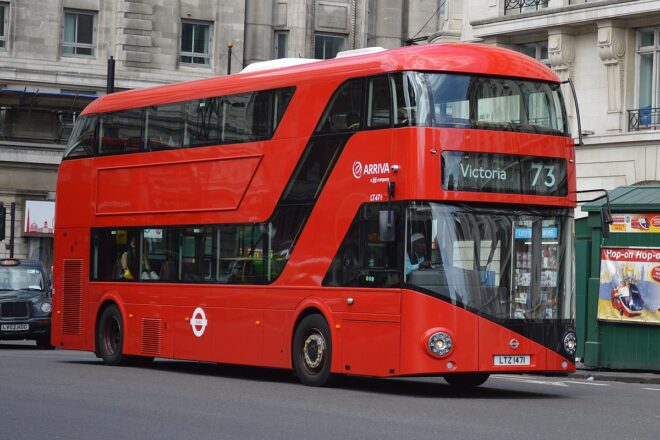 According to a report by TechSci Research titled "Global Bus Market By Application, Length, Seating Capacity, Fuel Type, Body Type, Region, Competition Forecast & Opportunities, 2015 – 2025F," the global bus market is expected to reach $69 billion by 2025. This growth can be attributed to the expansion of road and transport infrastructure, increasing population, and the rising demand for electric buses. Government initiatives aimed at improving road infrastructure and the increase in vehicle production in major developing countries are also significant factors driving the bus market. Furthermore, the launch of new models in the electric bus segment and advancements in government policies are expected to lead to higher adoption of electric buses worldwide during the forecast period.
The global bus market is segmented based on seating capacity, fuel type, application type, length, built type, and region. In terms of seating capacity, the market is classified into up to 30-seater, 31 to 40-seater, and above 40-seater buses. Among these categories, the above 40-seater bus segment accounted for the largest market share in 2019 and is projected to maintain its leading position throughout the forecast period.
Browse 330 market data Figures and Tables spread through 500 Pages and an in-depth TOC on "Global Bus Market"
Leading players in the global bus market include Zhenzhou Yutong Group, Volvo, Scania, TATA Motors Limited, Isuzu, Hino Motors, MAN, Marcopolo SA, Daimler AG, Iveco, Ashok Leyland, and others. These major bus companies are expanding their manufacturing bases in developing countries to meet the growing demand across APAC, the Middle East, Africa, and South America.
"Governments across various countries are encouraging consumers to choose electric buses over those running on fossil fuels in order to combat rising air pollution levels. Incentives and tax exemptions provided by governments to electric bus buyers to promote clean driving and protect the environment are expected to drive the bus market in the coming years," stated Mr. Karan Chechi, Research Director at TechSci Research, a global management consulting firm focused on research.
The report "Global Bus Market By Application, Length, Seating Capacity, Fuel Type, Body Type, Region, Competition Forecast & Opportunities, 2015 – 2025F" assesses the future growth potential of the global bus market and provides comprehensive statistics, market size information, market structure, and insights into future market growth. The report aims to provide cutting-edge market intelligence to help decision-makers make informed investment decisions. Additionally, it identifies and analyzes emerging trends, as well as essential drivers, challenges, and opportunities in the global bus market.
Download Sample Report @ https://www.techsciresearch.com/sample-report.aspx?cid=1435
Related Reports:
Electric Vehicle Battery Market
Plug In Hybrid Electric Vehicle Market
Construction Equipment Rental Market
About TechSci Research:
TechSci Research is a research-based management consulting firm providing market research and advisory solutions to its customers worldwide, spanning a range of industries. TechSci Research's core values are value, integrity and insight. Led by a team of dynamic industry experts, TechSci Research provides its customers with high value market research and advisory services that helps them identify new market opportunities, growth engines and innovative ways to capture the market share. As a result, TechSci's client leads rather than follow market trends. Not bound by legacy, TechSci's cutting-edge research model leverages its decades of research knowledge and an increased use of technology as engines of innovation to deliver unique research value. Provided as an alternative to traditional market research, TechSci Research reports do not just deliver data and knowledge rather highlights the insights in a more usable and interactive format for its clients.
Contact
Mr. Ken Mathews
708 Third Avenue,
Manhattan, NY,
New York – 10017
Tel: +1-646-360-1656
Email: [email protected]