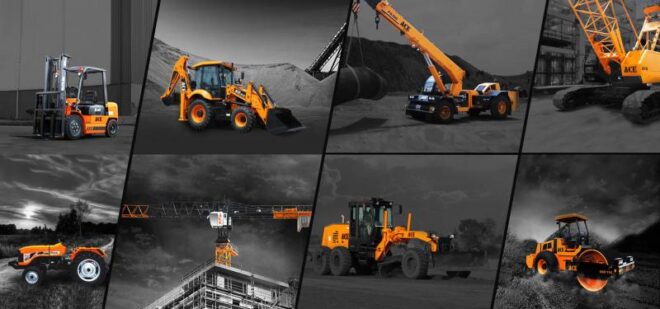 According to a report by TechSci Research titled "Construction Equipment Rental Market – Global Industry Size, Share, Trends, Competition, Opportunity, and Forecast, 2018-2028," the global construction equipment rental market is experiencing growth due to significant advancements in the smart residential and commercial building sectors and government regulations favoring the manufacturing industry. The demand for heavy construction equipment rental services is particularly high in the Asia-Pacific region, South America, and the Middle East, where substantial investments are being made.
The global construction industry is expected to witness substantial growth in the coming years, driven by the infrastructure, residential, and non-residential sectors. India, for instance, boasts the second-largest road network globally, and the government plans to expand roadways to accommodate the increasing number of vehicles and traffic. Additionally, projects such as the Narmada Valley Development Project in Central India, the Delhi-Mumbai Industrial Corridor, and the National Highways Development Project contribute to the growing demand for construction equipment rental. Other projects like the chip production facility in Shanghai and the 4500 MW LNG thermal power station in Vietnam, as well as large-scale endeavors such as the USD 98 billion High-Speed Rail project in California, the USD 76 billion Dubailand project, and the USD 5 billion Grand Ethiopian Renaissance Dam in Ethiopia, further fuel the demand for construction equipment. Given the extensive development activities worldwide and the trend towards rental services, the demand for the construction equipment rental market is expected to continue growing.
Browse more than XX market data Figures spread through XX Pages and an in-depth TOC on "Global Construction Equipment Rental Market" – https://www.techsciresearch.com/report/construction-equipment-rental-market/14463.html
Increasing costs of new construction machinery have prompted construction companies and contractors to lean towards renting equipment instead of purchasing it. The purchase of new construction equipment requires substantial down payments and significant investments from the business' operational expenses. Moreover, after-purchase expenses for construction equipment, such as loans, interest, insurance, permits, warehousing, and taxes, add to the overhead costs. To minimize these expenses, many businesses prefer rental services, reducing both direct overhead costs and equipment delivery costs to job sites. Additionally, rental services offer advantages in terms of lower time and labor costs for maintenance and repairs.
In terms of equipment type, earth moving machinery holds the largest market share and is expected to remain at the forefront in the coming years. The Asia-Pacific region leads the market, driven by significant investments in major projects, followed by North America and Europe. In the Middle East and Africa, rental companies are expanding their fleet sizes for heavy lifting as well as small and medium lifting operations, further contributing to the market's growth.
The global construction equipment rental market can be segmented based on equipment type, product type, application, drive type, region, and competitive landscape. Equipment type categories include earth moving machinery, material handling machinery, and general equipment. Product types comprise excavators, cranes, backhoes, trucks, and others. Applications encompass residential, road transport, energy infrastructure, mining, and others. Drive types are categorized as IC engine and hybrid drive. The market is divided into regions such as Asia-Pacific, Europe & CIS, North America, South America, and the Middle East & Africa.

Some of the major companies operating in the Global Construction Equipment Rental Market include:
United Rentals Inc.
Caterpillar Inc.
Kanamoto Co. Ltd.
Liebherr International AG
Byrne Equipment Rental
Hitachi Group
H&E Equipment Services
Loxam Group
Sumitomo Corporation
Herc Rentals Inc.
The maximum number development projects are in Asia-Pacific, which propelled the sales of construction equipment in the region leading the global construction equipment rental market. Also, increasing cost of construction equipment is expected to drive the construction equipment rental market in the upcoming years," said Mr. Karan Chechi, Research Director with TechSci Research, a research-based global management consulting firm.
"Construction Equipment Rental Market – Global Industry Size, Share, Trends, Opportunity, and Forecast, 2018-2028, Segmented By Equipment Type (Earth Moving Machinery, Material Handling Machinery, General Equipment), By Product Type (Excavator, Cranes, Backhoe, Trucks, Others), By Application Type (Residential, Road Transport, Energy Infrastructure, Mining, Others), By Drive Type (IC Engine, Hybrid Drive), By Region" has evaluated the future growth potential of Global Construction Equipment Rental Market and provides statistics & information on market size, structure and future market growth. The report intends to provide cutting-edge market intelligence and help decision makers take sound investment decisions. Besides, the report also identifies and analyzes the emerging trends along with essential drivers, challenges, and opportunities in the global construction equipment rental market.
Download Free Sample Report- https://www.techsciresearch.com/sample-report.aspx?cid=14463
Linkedin – https://www.linkedin.com/pulse/construction-equipment-rental-market-insights/
Related Reports:
About TechSci Research:
TechSci Research is a research-based management consulting firm providing market research and advisory solutions to its customers worldwide, spanning a range of industries. TechSci Research's core values are value, integrity and insight. Led by a team of dynamic industry experts, TechSci Research provides its customers with high value market research and advisory services that helps them identify new market opportunities, growth engines and innovative ways to capture the market share. As a result, TechSci's client leads rather than follow market trends. Not bound by legacy, TechSci's cutting-edge research model leverages its decades of research knowledge and an increased use of technology as engines of innovation to deliver unique research value. Provided as an alternative to traditional market research, TechSci Research reports do not just deliver data and knowledge rather highlights the insights in a more usable and interactive format for its clients.
Contact
Mr. Ken Mathews
708 Third Avenue,
Manhattan, NY,
New York – 10017
Tel: +1-646-360-1656
Email: [email protected]